Small Business Loans for 4 Special Situations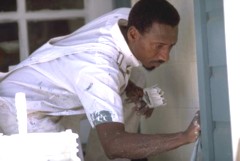 There are numerous small business loans for business people who may otherwise be overlooked by conventional lenders due to increased risk or institutionalized bias. Many of these loan programs are offered or sponsored by the federal and state governments. The Small Business Administration (SBA) and the Housing Urban Development Agency (HUD) are two government agencies that may offer financial assistance to business owners who meet certain criteria due to one or more of these special situations.
If you a woman seeking financing, a member of a minority group, a veteran or someone with a physical disability, you may be able to obtain small business loans with the assistance of one or more government agencies.
If you do not consider yourself a fit for one of the specialized situations mentioned here, you can get more information here business financing, or unsecured business loans pages.
You can also let Business Money Source know what your needs are by filling out the short one page form here. What are your needs?
---
Small Business Loans For Women
Numerous reports and surveys have suggested that women have proven themselves more efficient and effective in the workplace, both as employees and managers than their male counterparts. If this is the general truth, why does the government offer specific programs for women entrepreneurs? If you are a businesswoman, you know the answer.

Despite all the social progress, woman still face many obstacles in the business world, such as earning 78 cents for each dollar earned by her male counterpart. Many women entrepreneurs have to overcome resistance from the "boy's club" to obtain financing or marketing their products. The federal government recognizes that inequalities still exist and thus provides support programs for women. The SBA offers assistance to women entrepreneurs through the Office of Women's Business Ownership. More on business loans for women?
---
Minority Business Loan
If you belong to a socio-economic group considered to be a minority relative to population percentage, you may be able to take advance of small business loans dedicated to your particular group. If you belong to any one of the following groups you are considered a minority: African American, Hispanic, Asian, Pacific Islander, or American Indian/Alaska Native. You can be the sole proprietor of the business or you must own 51 percent of the business in the case multiple owners. More on minority business loans?

---
Veterans Business Loans
Did you serve in the armed forces and was honorably discharged? You may have access to some special consideration when acquiring financing or when seeking federal government contracts. You can register you business as a veteran owned business through a third party service. More Information for registration and Veterans loans can be found on the Veterans Loans Page. 

---
Loans for the Disabled
Who are the real heroes in the business world? In our opinion it is the successful people who have had to overcome obstacles that most of us have not had to face. Most of us are blessed with the use of all our limbs, not confined to a wheelchair or have impaired vision or hearing. Yet there are those among our fellow entrepreneurs who have to deal with these and similar challenges, along with the usual demands of starting, owning and operating a business. They are indeed the real heroes. If you happened to fit into this category, you have every right to be proud of your accomplishments. The federal offers programs to assist disabled entrepreneurs in overcoming some of the physical and financial challenges. These programs are target to assisting you in making your work environment more accessible or providing specialized transportation along with some possible small business loan assistance. More information on loans for the disabled?

---
Get the free report "Six Common Mistakes Made By People When Applying For A Business Loan" when you subscribe to the FREE BM$ Success Newsletter and keep up with the latest funding opportunities for your business! 
Leave Small Business Loans and return to Business-Money-Source.com homepage.