How To Get Working Capital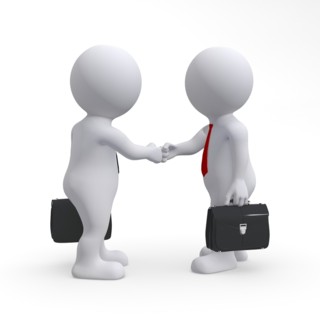 All businesses need to know how to get working capital at some time during the course of operation from the start-up stage to the time the business is sold, discontinued or merged.  In each stage of a business, the business owners (principals) and the business itself must meet the criteria of the business lenders or investors. The information on this page tell you how to get working capital for your existing business in the USA.

A Common Mistake That Many Business Owners Make
Your business is moving along smoothly and revenue is growing, so you are not thinking or concerned about obtaining working capital from a funding source.  This is often a mistake.  This is the time to plan for the future when things may not be as profitable as they are a present or an unexpected opportunity to acquire a competitor's business may come up, where you will need additional working capital.
Many businesses owners will wait until the cash flow begins to slow and business drops off before seeking how to get working capital.  Now the chances for acquiring the need business funding have diminished because your monthly revenue statement is not as strong as it once was.  

The prudent business owner will plan ahead and try to anticipate the bumps in the road to profits by maintaining open channels to working capital with reputable companies such as Business Money Source.
How to Pre-Qualify For A Working Capital Loan
The funding source will place primary importance on the current financial strength of your business.   The credit rating of the owner(s) will be also a primary factor in the whether or not your business will qualify for a working capital loan or business line-of-credit. 
Loans for up to $150,000 or more are available with the following Criteria. 
 1. Must be a legal existing        operating business (no      start-ups) in the U.S.A.

 2.  Must have a separate             business bank                         account from                         owner.


 3.  Must have a monthly               revenue of at least                 $10,000 per month.


 4.  Must have at least 3               months of business                 bank statements. 

  5.  Must present picture identification with completed                  loan application.

How To Get Working Capital: Quick Turnaround Time
Business loans for other sources such as banks can take weeks or even several months before you are funded.  These working capital loans offered by Business Money Source can often be closed with a few business days or not much more than a week.   
Some Benefits of Getting Working Capital with this funding program This is a business loan so it can be a tax write off (check with your tax accountant 
1. This is a business loan so it can be a tax write off (check     with your tax accountant)
2. Does not require filing Uniform Commercial Code (UCC)       – does not affect your business credit exposure
3. Soft credit pull (won't negatively affect your credit             rating)
4. No cost to apply
5. Simple fixed low interest rates
6. Lowest factor for daily repayments of 1.22 – 1.30
---
Click here: To Apply For a Working Capital Loan
Click here: Learn more about Short Term Working Capital Loans
If you are still not certain of what your next move should be on how to get working capital after reading this page, just want clarification or would like assistance in completing your loan application, Business Money Source will assist you. Please fill out the short secure form below to begin:   
---
Get the free report "Six Common Mistakes Made By People When Applying For A Business Loan" when you subscribe to the FREE BM$ Success Newsletter and keep up with the latest funding opportunities for your business! 

---
Return to Working Capital Page.
Return to Business Money Source Homepage.
Have a question and would like more information.