Business Money Referral Program
How Does Our Referral Program Work?
Business Money Source is asking for your help in achieving our ambitious goal with the Business Money Referral Program. We are willing to share the rewards with you.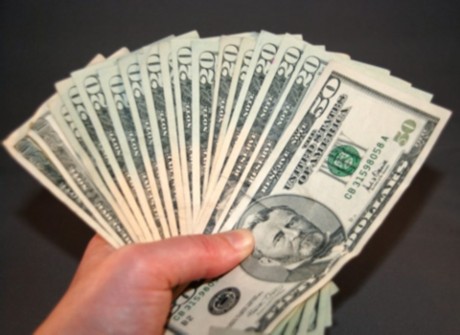 Meet someone or know of someone who is seeking a business funding or working capital, preferably minimum amount of $25,000? (amounts as low as $5,000 may be considered).

Get the contact information (name, email, phone, address) and tell them that you would like to refer them to a reliable funding source that may be able to help them.

Submit your referral's contact information and your own to us via the Referral form link on this page or email your referral with your contact information to info@business-money-source.com.

Business Money Source will contact your Referral and determine the feasibility of funding request.

If your Referral is passed on to a lender/investor for funding, you will be kept abreast of the progress.

When the loan closes, you will receive a generous percentagee of success fee (commission) paid to BMS. If the loan does not close for whatever reason, neither Business Money Source nor you, the Referrer, will receive compensation.
Fill out the Referral Form Here
---
What Kinds of Loans Should You Look For?
---
Business Funding: 
Business Money Source offers the Unsecured Bank Term Loan and Business Credit Cards based on the credit worthiness and annual income of the loan applicant.  These loans are great resources for start-ups and/or working capital for a young business but can be used for almost any business purpose. 
1) Unsecured Bank Term Loan:

​ - $25,000 to $500,000
- 3 To 7 Year Terms
- 5% To 15% Interest Range
2) Business Credit Cards: 
- $25,000 To $100,000
- 0% Interest For 6 To 13 Months
- Accounts Do Not Show On Personal Credit
*available only in U.S.
Unsecured Short-Term Working Capital Loans: 
Business Money Source is offering a new short-term bank compliant working capital loan and business line-of-credit program for existing "brick and mortar" businesses, with flexible repayment options.

Get from $5,000 - $500,000 for a single business location and up to $750,000 for multiple locations. New program also allows up to $1,000,000 for multiple locations with additional collateral.
If you have a restaurant, retail or medical business or other business-to-customer business or a business-to-business location, you can pre-qualify for business funding that can rescue your business from the burden of daily merchant cash advance payments.
Only 5 Items To Pre-qualify:
1) 1 month minimum length of time in business for business-to-customer entities! (2 years for business-to-business entities)
2) 551 minimum personal credit score for business-to-customer entities! (601 minimum credit score for business-to-business entities)

3) $17,000 minimum monthly revenue for the last 3 months.
4) Business must have one or more physical "brick & mortar" location(s)
5) No more than 2 outstanding merchant cash advance balances in the last 6 months.
*available only in U.S.
---
Additional Business Financing
Other kinds or business financing is available on a case-by-case basis.  Please complete the referral form below if you or you are seeking commercial real estate financing, equipment and/or truck financing, invoice factoring or other business funding.
Fill out the Referral Form Here
Sign up for the free BM$ Success Newsletter and keep up with the latest funding options for your business or organization.
---
Go To Business Money Referral Form Page

Leave Business Money Referral Program page and return to the Homepage.