Minority Business Loans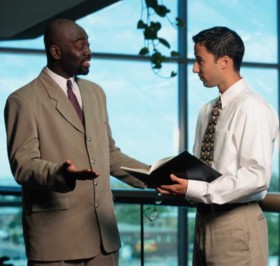 Minority business loans may still be a viable financing option if you fit into one or more of the defined categories of the minority population. You must be the sole proprietor or own 51% of the stock interest in order to qualify for a minority business loan. It would be nice if we lived in a world where everyone had equal access to business funding, regardless of your race, creed, color or socio-economic status. Even though access to all basic facets of social and economic benefits have improved over the past four decades, government agencies and many private lenders recognize that some special funding programs are still needed.
---
The Minority Business Development Agency
The Minority Business Development Agency (MBDA) is the federal agency that was specifically formed to assist minorities in development their own businesses. This agency was formed during the Nixon administration and has survived for almost 40 years.

You can get information on the MBDA. (This will open a new window)
---
The mechanics of obtaining a minority loan is really the same as any other type of small business loan. The main differences lie in the views and sentiments of the funding source. If the funding source is sensitive to the obstacles often encountered by many minority business people, then the lending process will probably go much smoother for you. Some of these obstacles that you may face are:
Your business may be located in a less secure neighborhood with higher insurance rates,
Your may have a less than optimal credit rating
You may have had limited opportunities to network with the more influential business people in you community.
If you are working with a funding source that specializes in minority business financing, these and other factors will be taken into account when offering you a funding package that makes economic sense for your business.

Subscribe to the BM$ Success Newsletter
Get the free report "Six Common Mistakes Made By People When Applying For A Business Loan" when you subscribe to the FREE BM$ Success Newsletter and keep up with the latest funding opportunities for your business!
Return to the Small Business Loans page.

Click to leave Minority Business Loans and return to Business-Money-Source.com homepage.