Short Term Business Loans Criteria for $5,000 - $150,000 (U.S.A. Only)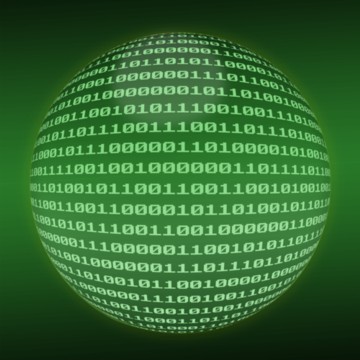 This page describes the short term business loans criteria for a short-term business loan program available for established businesses located only in the United States. This lending program is similar to a Merchant Cash Advance, which bases the loan and repayment on the business's monthly credit volume.  This short-term loan program considers the total sales volume as part of the underwriting criteria.  Also the total interest paid (called a factor rate) is less than the normal cost of a merchant cash advance.
This short term funding program is designed for and works best for "cash & carry" type retail businesses.  Auto repair shops, florists, hair salons, and restaurants are examples of just a few businesses whose customers pay upon receipt of products or services.  These kinds of businesses make daily or almost daily deposits. Deposit frequency and deposit amounts are other important parts of the underwriting criteria.
Your business must be at least 1 to 2 yrs or more old. The inception date of your business is extremely important and must be accurately reported.
Note: Some industries are not eligible for this short term loan program. Check here to see if your business is listed among the prohibited industries for which this program is not available.
Even if your industry appears on the prohibited list, contact Business Money Source and tell us about your business and the funding that you require.  Business Money Source is also affiliated with other funding sources whose funding programs for almost any business situation. To learn more about your working capital loan options, click here.
Qualifying Short Term Business Loans Criteria As Specified By The Funding Source
Number of monthly deposits

Consistency of deposits: (Number & Amount)

Negative ending balance & Non-Sufficient Funds(Especially in the last 1 – 3 months)
---
Credit & Business Requirements 
Minimum credit score may vary depending on financial strength of business 

Lender Risk Score also applied

Greater than 1 year in business

Greater than 2 years discharge of bankruptcy




Primary residence mortgage and Business's rent must be current

Greater than 2 years from foreclosure on Primary Residence

Foreclosure on 2nd Home or Non-owner occupied can be ok

Open Tax Liens OK if in documented payment plan

Business credit also pulled
---
Cash Flow Requirements:
Min Average Daily Balance of $3,000 /month

Min Volume of deposits per month $10,000 per month

Min 10 deposits per month
---
Some Benefits
Pre-Qualification Time: Instant

Security: Personal Guarantee

Repayment Period: Daily – Repayment Method: Direct Debit From Business Bank Account

Payment: Fixed Daily

Funding Time: 24 – 48 hours (after all documentation has been submitted) 
 Apply for Short Term Loan by filling out the one page here.
Get the free report "Six Common Mistakes Made By People When Applying For A Business Loan" when you subscribe to the FREE BM$ Success Newsletter and keep up with the latest funding opportunities for your business!
Apply for Short Term Loan by filling out one page form here.
Return to Short Term Financing Page
Follow Business Money Source on Twitter.
Like Business Money Source on Facebook.
Follow Business Money Source on Pinterest.
Click here to leave Short Term Business Loans Criteria and return to Business-Money-Source homepage.