Restaurant Loans and Restaurant Funding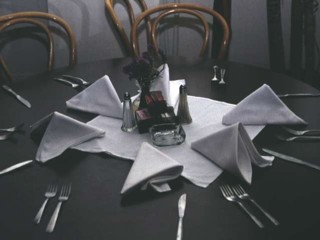 Restaurant loans can be some of the most difficult to obtain. You need funding at various stages of your restaurant business, as with any business, start-up, working capital, expansion, etc.
Start-up financing is probably the most difficult to find for any business. This is especially true for restaurants and bars. Many restaurant and bar entrepreneurs will have a substantial personal investment in the start-up, simply because it is so difficult to acquire restaurant funding. Restaurant failure rates are among the highest of any small business. Therefore commercial lenders are extremely cautious in granting funds to restaurant and bar owners. Some lenders may reject as many as 90% of its' loan applicants. Most lenders will not consider you if you are not already a successful restaurant owner or at least have been the manager of a successful enterprise. You will need a personal credit score around 720 to be considered by most commercial lenders and banks. Naturally, the size of your proposed business, the amount you plan to invest and the amount of the loan requested will impact the outcome of your application.
Short Term Business Loan (Working Capital)
If you have been in business for 1 year or more and have sufficient cash flow, you may qualify for a short term business loan with a term or 6 to 12 months. To investigate this funding option further go to short term business loan or apply for a short term business loan now. Upon submission of your online application we will let you know if this is viable financing for your business. 

Alternative Financing To A Restaurant Loan
Your financing options become a little easier once you have been in business a year or two and your business is showing growth. An alternative to a restaurant loan is to obtain working capital by selling a portion of your future credit card sales. This is known as a merchant cash advance or a business cash advance. This process is similar to but not to be confused with factoring.

Merchant Cash Advance
Business Cash Advance is a means for your invoices to obtain immediate working capital by selling your active invoices at a discount. A merchant cash advance allows you to sell a certain number of months of future credit sales for immediate business money. You will have to have been in business, usually for at least a year and have at least 4 months of credit card processing receipts. The credit card processor will deduct a predetermined percentage of your daily credit card sales, until the advanced amount is paid back. The percentage debited from your daily income varies from about 1.16 –1.20 percent. This is called the factor rate. If the factor rate is 1.17 percent, $117.00 will be deducted for each $1170.00 of credit card revenue on a particular day. If you receive an advance of $10,000.00 it would take you about 3.5 months to replace this advance.

Apply For a merchant cash advance here.
You are not on a fixed repayment schedule since a merchant cash advance is not a loan. The factor rate determines how much you pay back each day. You are not borrowing money in this case, but selling the future sales of your credit card processing. You can get a merchant cash advance from around $2,500 up to $250,000, 500,000 or even $750,000, depending upon the particular funding source and your daily credit card receipts.
How Much Will A Cash Advance Cost You?
A merchant cash advance for your restaurant will cost you more than a traditional restaurant loan. A typical advance of $20,000 can cost you as much as $27,000 in your credit card sales. However, if you are in a tight cash crunch and you need operating capital now, a cash advance may be a viable option. You will be able to get the money quickly, usually within 5–7 business days. You will not have a fixed repayment amount. You do not have a fixed term. You will usually have replaced the money advanced to you in 6 to 9 months. You can get another cash advance after you have repaid the previous one.

Apply For a merchant cash advance here.

Apply for a short term 6 - 12 month business loan here.

Click here to return to Working Capital Page.

Click here to leave restaurant loans and return to business-money-source homepage.

Like Business Money Source on Facebook
Follow Business Money Source on Twitter
Like Business Money Source on Pinterest