Restaurant Loans and Working Capital For Other "Cash and Carry" Businesses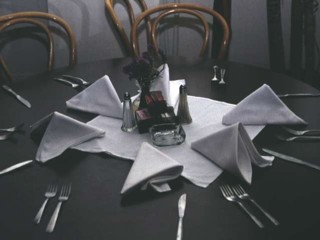 Restaurant loans and funding for other "cash and carry " businesses can be some of the more difficult to obtain, especially if the owner has less than an ideal credit rating.
Many restaurant owners think of merchant cash advance (MCA) as their main alternative to acquiring quick working capital with minimum red tape! While a MCA can solve short-term cash problems for some situations it is not the cure-all for every business. MCA repayments can becoming overwhelming for a struggling business if not managed carefully.
Business Money Source is proud to offer a new short-term bank compliant working capital loan and business line-of-credit program for your restaurant or other existing "brick and mortar" businesses, with flexible repayment options.
You can get from $5,000 to $500,000 for a single business location and up to $750,000 for multiple locations. New program also allows up to $1,000,000 for multiple locations with additional collateral to secure the loan.
If you have a restaurant, retail or medical business or other customer-based "cash & carry" business, you can pre-qualify for business funding.
What Do You Need To Pre-Qualify For A Working Capital Short-Term Loan?
The main criteria to pre-qualify for a short-term loan are your length of time in the particular business, your personal credit score and the average monthly revenue of your business.
Generally, the longer you have been in business and the higher your personal credit score, the higher the amount available to you either as a direct loan or revolving line-of-credit.
When you receive a loan approval, you will typically be offered several options, each with a specific loan amount, rate and loan term. You will be able to choose the option that best meets your needs.
Get Working Capital Funding Now! 
Only 5 Items To Pre-qualify:
1) 1 month minimum length of time in business! (2 years for medical and B2B)

2) 551 minimum personal credit score (601 minimum for B2B)
3) $17,000 minimum monthly revenue
4) Business must have one or more physical "brick & mortar" location(s)
5) No more than 2 outstanding merchant cash advance balances.
What Kind Of Businesses Are Eligible For An Unsecured Short-Term Working Capital?
Almost any brick and mortar retail establishment (business-to-customer or business-to-business may be eligible for working capital loan. Some examples are: Automotive Repair & Service, Barber Shops, Bars, Bakeries, Caterers, Chiropractors, Dentists, Doctors Specialty Food, Liquor Stores, Restaurants, Salons, Spas and Veterinarians plus many more.
If you are not sure if your business is eligible, please contact Business Money Source with the short form at the link below:  
Is my business eligible for a working capital loan?  
Apply For A Working Capital Loan here.
Click here to leave restaurant loans and return to business-money-source homepage.

Like Business Money Source on Facebook
Follow Business Money Source on Twitter
Like Business Money Source on Pinterest