7 Questions To Ask When Choosing POS Systems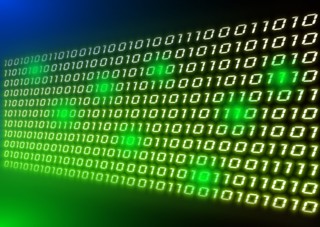 POS systems handle the credit and debit card transactions that occur when your customers make a purchase. POS stands for point of sale. Large volumes of POS activity are generated by retail establishments such as restaurants, hospitality, and travel and transportation businesses where card transactions may make up 50 to 80% of all revenue.
Many service businesses may also generate a substantial volume of POS activity, especially those that are mobile in nature.
Point of sales also includes online, mail order-telephone order (MOTO), mobile and wireless transactions. You must ensure that your customers' personal information is secure when transmitted by your merchant account system. How do you meet this requirement?
---
Customer Data Security
POS systems must be Payment Card Industry (PCI) compliant. The Payment Card Industry Data Security Standard (PCI DSS) sets the criteria for the credit card payment processing, storing and transmission of credit and debit card information. These standards set by the PCI DSS ensure that your customers, you and the processing and issuing banks are protected from fraud and thief.

Your merchant account provider will and should provide you with the information and knowledge that ensures you are operating within the PCI DSS security guidelines. If your provider is lax in this area, you will need to find another merchant account provider.
---
7 Questions To Ask For When Choosing A Point-Of-Sale System
Is the system easily upgraded? In other words, will you be confident in your purchase of terminals, that you will able to upgrade as technology changes and/or your business needs change.

Does the POS system allow you the option to batch your transactions automatically or will you have to do this manually at the close of each business day?

Is the POS unit easily compatible with your processor's software? You should confirm the terminal's compatibility with the processing software before purchasing or leasing. You don't want to have to hire an IT professional to come in to get your terminal to "talk" with your credit card processor.
Is there a GUI (graphical user interface) terminal?  A GUI terminal will be much easier and more efficient for your employees than having to type in the information.  Not everyone can type, or at least not effectively.  

Will the system allow online and/or wireless processing? This may or may not be important to you.  It will depend upon your business.  If you are mainly a "brick and mortar" business this may not be a concern for you.  On the other hand, if you have a mobile or vending business, you will want this feature.

Is the system multi-lingual or can easily be made multi-lingual?  This feature may be more important in some regions where more than one language is used.  It will also be important if your business is multi-national or online where you may do transactions in foreign countries.
Lastly, make sure that the POS system you choose can produce a well laid out and easy-to-understand report of your transactions, your charges, fees and charge-backs.  You don't want to spend half of your business day trying to decipher how and where your money is going.
---
Get the free report "Six Common Mistakes Made By People When Applying For A Business Loan" when you subscribe to the FREE BM$ Success Newsletter and keep up with the latest funding opportunities for your business!
Return to the Merchant Accounts page.

Leave the POS Systems page and return to the Business-Money-Source.com homepage.