Commercial Loans Cold Hard Fact: Due Diligence Fees
Requests for many commercial loans begin on a positive note as sound business propositions.  However, the loan process often does not proceed beyond the point where the lender/investor notifies the loan seeker that he/she will have to bear the costs of performing due diligence on the loan evaluation.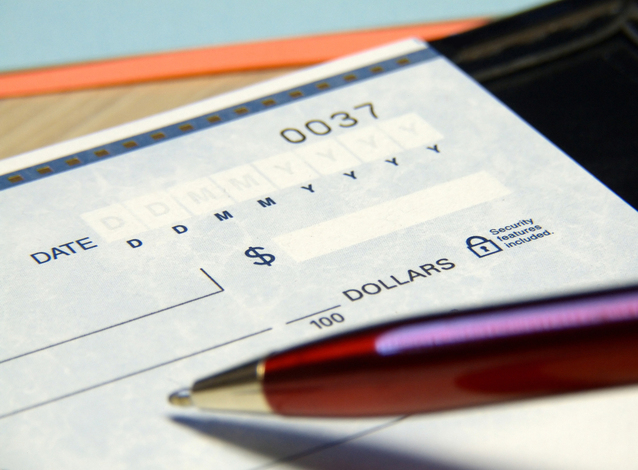 What Stops The Commercial Loans Funding Process Before It Begins?
Commercial loans offered by private funding sources are more flexible and less regulated than conventional business loans. It is also a more complicated process than getting working capital for your small business. You, the loan seeker, are asking lenders/investors to risk their money on your project.  The lenders/investors expect you to come into the transaction with a strong financial statement, experience in the related business and collateral to secure the loan.

Many Commercial Loan Seekers Do Not Know The Difference Between Up-Front Fees And Legitimate Processing Costs 
There is an understandable reluctance to paying so-called up-front fees.  In fact, loan seekers are warned to be careful about paying fees before they get the loan.  An up-front fee is a payment that is requested by lender or loan broker with a promise that you will get the loan.  No lender or broker can guarantee that you will get the loan until the due diligence is performed and all details are known about your loan proposal.  If a lender or broker tells you that you will get the loan when they have only seen your loan proposal or executive summary, it is most likely a setup for an Advance Fee Scam.  You will not get the loan once the fee is paid. This is illegal in most countries but still many dishonest people do it and many loan seekers are cheated out of substantial sums of money.

Why Are Due Diligence Fees Necessary?
All up-front fees are not advance fee scams. Some are legitimate costs incurred in processing your loan application. You must be realistic here. It will cost money for a lender/investor to thoroughly evaluate your commercial loan proposal.

The lenders/investors are not going to pay these costs for you. You, the loan seeker, are expected to be financially capable to pay any due diligence costs incurred, in order for the lending process to continue.
Why Can't The Loan Seeker Pay The Due Diligence Fees At The Close Of The Loan?
The investigation and evaluation of your loan application may often require travel to your project site, meetings, appraisals, permits, legal fees, etc.  Third parties, such as appraisers, accountants, architects, consultants, engineers, lawyers, surveyors, and government officials are needed to accomplish these tasks.  Each one of these professionals has to be paid for their work at the time the work is completed.
Look at it from the lender/investors' perspective.  If they review hundreds of loan proposals each year and the cost of evaluating those proposals range from $5,000 - $50,000 per loan proposal, you can see that bearing those costs could not be sustained by any lender/investor. 

The Cold Hard Fact of Commercial, Large Project and International Lending
The cold hard fact of commercial, large project and international loans is that if you are serious about getting funding for your project, you must be willing and able to pay the due diligence fees for the evaluation of your loan proposal.  
The good news is that most lenders/investors won't ask you for payment of these fees unless they are reasonably sure that your project is one they will fund.  If lenders/investors are interested in your project, they will issue you a Letter-of-Intent (LOI), which spells out the terms and conditions under which you will be awarded the loan.
Apply for a large project or an international loan

Learn more about the commercial financing process Part 1.

For more information on the commercial financing process Part 2.
For more information on financing large projects 
Return to Commercial Loans page
Return to Business Money Source Homepage
---
Get the free report "Six Common Mistakes Made By People When Applying For A Business Loan" when you subscribe to the free BM$ Success Newsletter below: