Business Line of Credit (BLOC) Existing U.S. Businesses 
This is a business line of credit for existing United State businesses that uses real estate to secure the credit line.  
This gives a business more control over both it borrowing costs and its' cash flow management.
Many business owners find themselves, from time-to-time facing a cash shortage that is insufficient for business operations or to take advantage of an investment, where a cash outlay is requirement within a short period of time.
This line of credit is available to all kinds of businesses located in any one of the 50 United States.  It is relatively easy to qualify for one of these BLOC's and you may receive the funds within a few business days.
---
Some Benefits of Getting a
Business Line of Credit (BLOC)
If you are concerned about payments impacting your cash flow, the BLOC repayment are only small interest only payments each business day.  You will not have a large monthly payment.  Some other benefits are: 
· Receive funding in as little as a 7 – 10 business days
· A two year term gives ample time to develop and grow         your business
· Make monthly pay downs without penalty
· Subsequent advances to the initial advance can be made,       up to the credit limit allowed for your business.
---
How Do I Qualify For A BLOC?
Qualification for the BLOC are designed to help struggling and credit challenged business owners to get the working capital they need.
Key Qualification Points: 
· Must be an operating business for at least three months 
· BLOC applicant must be collateralized by real estate 
· No minimum credit score is required to qualify
· The business owner must personally guarantee the BLOC
---
Apply for a business line of credit by clicking here: BLOC
What Kinds Of Real Estate Can I Use To Secure A BLOC?
Commercial Property
o Office
o Owner-occupied
o Retail
Residential Property
o Single Family
o Multi-family
o Condominium
o Co-operative
o Vacant Land
Note: Multiple types of property may be pledged as collateral to cover the loan amount. 
The commercial line of credit is the kind of funding that almost every business in need of a credit line and possesses the necessary real estate for collateral can get in a short period of time.
---
Get a BLOC for $10,000 - $1,000,000 now! Apply here.
Unsecured Business Line Of Credit
($10,000 - $150,000)
A second smaller Business Line of Credit ($10,000 - $150,000) is available that does not have to be secured by real estate. This BLOC is only available in the United States of America. Click here to apply. (clicking on this link will take you off the Business Money Source website).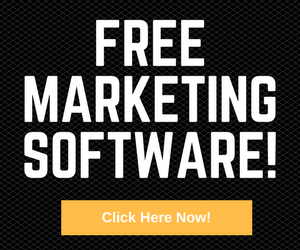 Get the free report of "Six Common Mistakes People Make When Applying For A Business Loan" when you subscribe to the BM$ Success Newsletter below: 
Learn more about getting a business line of credit?
Return to short term business loans page.
Return to the Business Money Source homepage.
Please "LIKE" the Business Money Source Facebook Fanpage