Exciting New Loan Program! 




Unsecured Business Loans and Bridge Loans for $10,000 - $150,000 (Existing U.S. companies Only)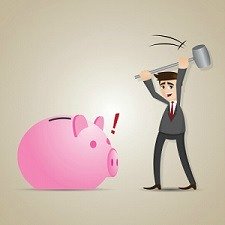 Business Money Source now offers a new unsecured business loans and bridge loans program especially for business owners in your particular situation.  This program is only available in the United States and it is available in all 50 states.
You may have been in business for a short time and find that it is extremely difficult to obtain working capital to continue your business venture.
Now you can borrow unsecured and secured loans of $10,000 - $150,000 for a period of 6, 9, 12, 15 or even 18 months!
---
How Do I Qualify For This Loan?
This particular loan program is designed for business people with businesses that have consistent daily revenue. The amount of the loan that you may qualify for is based upon the following underwriting criteria:
· Minimum monthly revenue required is $10,000. 

· Minimum average bank balance of $3,000/month.
· Minimum length of time in business: 1 year.
· Business and/or personal credit rating 
---
Loan Criteria For 15 or 18 Month Term Loans
· Established business credit
· No prior bankruptcies
· Lender must be in first position only – not subordinate to       any other loan.
· Minimum length of time in business is 3 years or more.
What Are Some Of The Benefits Of Using This Working Capital Loan?
· Low factor rate (1.22-1.30)
· True business loan (business tax deduction) 
· Does not effect credit exposure
· These loans may be placed in a subordinated to other           UCC creditors to whom you may be indebted. (except           for 15 & 18 month term loans as noted above).
· A recent bankruptcy or non-sufficient funds (NSF's) need       not disqualify you from a loan
---
How Do I Apply For An Unsecured Business Loan?
· Submit one-page signed application
· Submit the last 3 months of business bank statements
· Submit a personal picture identification
· Receive pre-approval within 24 – 48 hours
· Receive funding within a few business days
Apply now for unsecured business loan or bridge loan
---
As previously stated, loans of $100,000 or more require to be secured by some kind of the following collateral.  The lender will make the determination if collateral is required on a case-by-case basis.
---
How Do I Repay the Loan?
The loan will be repaid over the term by daily ACH payments 5 days per week. You will have the lump sum of money to build or expand your business while replying it in small amounts to minimize impact on your daily cash flow. 

Stop beating you head against the world while bankers tell you "no". Fill out the one page application and get the business money that you need to save, build or expand your business today! 
Act Now And Apply For Your Loan Today! 
Due to the dynamic nature of the business financial industry, the economic climate and the business objectives of the lenders, the Unsecured Business Loans and Bridge Loans described on this web page could change of be discontinued without notice.

Click here to apply for an unsecured business loan or bridge loan.
---
Get the free BMS report "Six Common Mistakes People Make When Applying For A Business Loan" when you subscribe to the BM$ Success newsletter below:
Return to Business-Money-Source homepage.
 Please "Like" the Business Money Source Facebook Fanpage.
 Please "Follow" Business Money Source on Twitter.