Startup Financing May Be Difficult To Obtain But Still Feasible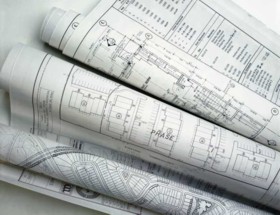 Startup financing can be some of the most difficult to obtain. After all you and your new business venture are unknown quantities. You must sell yourself and your business idea to prospective lenders, investors and other backers. Most traditional lenders want to see a track record of at least 2 years of successful business operation. You must develop a "thick skin" and not take a rejection of your proposal for startup capital personally. You will most certainly have some flaws in a new project; so don't be so inflexible that you turn down what may be a viable option for funding your business. Your business model will probably undergo some changes for your initial concept to the point of obtaining startup financing.
Startup Financing is Sometimes Called Seed Money
The initial financing is often referred to as seed money. This money often comes from your own resources, family, friends and associates who know the content of your character. The amount of course depends on the type of business. Seed money may range from a few thousand dollars to many millions. If you are dealing with private parties, this form of financing may result in a personal loan to you or it may be equity financing. In equity financing you will give your backers a percentage of ownership of the business. If you are dealing with venture capitalists, this will be an equity arrangement in that you will have to relinquish a part of your business to the investors.

---
Is Venture Capital Right For You?
If you look at it from the investors point-of-view, you will understand why they require a stake in the ownership and often in the management of your business. They are taking a big risk and there is a good chance they will lose their investment should your business fail.

If you are an experienced entrepreneur, one who has started and operated a successful business before, your chances of acquiring startup financing will be greatly improved. This stands to reason, since you have already proven that you are capable of operating a business. However, that does not mean that the road to funding will be easy. Many private lenders and venture capitalists firms that specialized in high technology start-ups have only recently recovered from the dot.com bubble burst of 2000 – 2001. Some never did. In any case you can rest assure that only the most well thought business plans on the cutting edge of technology will be considered.
Will You Need A Commercial Mortgage For Your Business?
A similar situation is present in the commercial lending industry. The economic collapse of 2008 has made commercial mortgage money tight. However, the lending situation has improved greatly over the past few years. The options to fund a new venture may seem more difficult now than in the past. Is it really? There have always been cyclical slowdowns and downturns in the economy. Yet, some businesses managed to get startup financing in these times. This time is no different and you can still acquire the startup capital that you are seeking. It may take a little longer and you will have to be persistent. You may have to be little more creative and pay greater attention to detail in your endeavors in order to stand out from the pack.

Apply for a business loan here.
---
Get the free report "Six Common Mistakes Made By People When Applying For A Business Loan" when you subscribe to the FREE BM$ Success Newsletter and keep up with the latest funding opportunities for your business! 
Learn More about SBA Loans?

Click here to return to Business Financing Page.

Leave Startup Financing and return to Business-Money-Source.com homepage.