What Is Purchase Order Financing?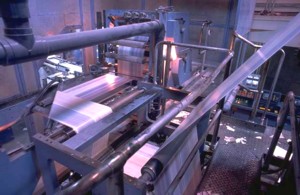 Purchase order financing is an excellent way for your business to get the working capital you need to fulfill a larger than normal order. This type of working capital is a short-term commercial loan usually provided by a non-bank business finance company. Purchase order financing is a funding tool that facilitates the fulfillment of your sales efforts.
Every business owner dreams and works hard toward landing the big contract with a large reputable customer. Your hard work paid off and you got a purchase order for $250,000 worth of the widgets that your company manufacturers and sells. There is a problem that could kill your deal, lack of working capital. Your customer expects the usual payment schedule of paying you 30 days after delivery of the order. You need $100,000 to purchase the materials to make the widgets. Your supplier will not extend you trade credit because she is in a cash flow crunch also. This is an ideal situation for P.O. financing. Apply for P. O. financing now.
---
How Does Purchase Order Financing Work?
The first step is to get the written purchase order for your customer. The purchase order must show the dollar amount of the order, the stated delivery date, a payment time, and shipping details. The business finance company that you are working with will issue a Letter of Credit to your supplier. The supplier delivers the raw materials to your company. You manufacture the widgets and deliver to your customer. Your customer pays the finance company. The business finance company in turn pays you less the original loan amount plus interest. By using this type of financing, you can be able to take advantage of a sales opportunity that you would otherwise have to pass up.
Many small and mid-size companies can use P.O. financing, such as manufacturers, wholesalers and resellers. The purchase order can come from any number of business entities: a large corporation, another small or mid-size company, an individual, a local, state or federal government organization. If you have a government purchase order, make sure that you choose a funding source that understands the transaction protocol of that particular organization to provide your P.O. financing.
Some P.O. financing companies may require that you have a minimum monthly sales volume. All P.O. financing companies will have a minimum amount for a purchase order they will fund. The minimum may be as low as $10,000 or as high as a $500,000. A successful P.O. transaction requires that all parties keep their part of the bargain. You, your supplier and your customer must keep your commitments to each other and to the funding source. In all cases the credit of your customer will be critically examined. The creditworthiness of your customer is the main security for the loan. If your customer does not pay as agreed, the funding source stands to lose the most, since it is its' money that is in play.
---
Advantages In Using Purchase Order Financing
P. O. financing can enable you take advantage of large sales that you would not be able to do otherwise. You are not restricted to the U.S.A. to conduct your business. You use P. O. financing to close sales in Canada, Mexico, the UK, Asia and many other parts of the world. You will have to pay more attention to scheduling in an international transaction. That is why it is important that you chose a funding source familiar with global transactions.

P. O. financing can be used to established creditability with large companies and government agencies – prove to them that you can deliver as promised.

P. O. financing is available to you even if you have only been in business a short time.

P.O. financing is easy to obtain when compared to other kinds of working capital.

P. O. financing can be instrumental in the growth of a young business.
---
Get the free report "Six Common Mistakes Made By People When Applying For A Business Loan" when you subscribe to the FREE BM$ Success Newsletter and keep up with the latest funding opportunities for your business!
P. O. Financing Underwriting Criteria

Apply for purchase order financing

Return to Working Capital Page.

Leave Purchase Order Financing and return to Business-Money-Source.com homepage.