Foreign Business Loans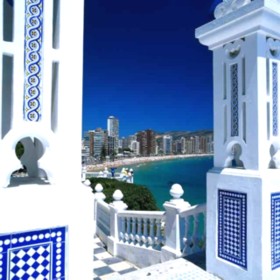 Foreign business loans may be a viable funding option for your business if you have overseas connections. Many instantly think of the World Bank when considering acquiring financing from foreign sources. However the World Bank and its' components were designed for large reconstruction projects and for the development of low and middle-income third world countries. The small businessperson is not their primary focus. 
Where To Look For Foreign Business Financing
Foreign banking is usually represented in the U.S. in one of four ways. The banking entity may be a branch, an agency, an international banking facility or a foreign owned bank. The majority of foreign banking will be found in 3 states: California, Illinois and New York. Of course the physical location of a lending institution is not as important as it was several decades ago, due to electronic banking and online services.

Foreign Business Loans Lending Criteria
Foreign banks lending criteria will be very similar to the requirements of a U.S. financial institution. So, if your lending proposal does not make good business sense to a U.S. bank, applying to a foreign bank probably won't yield any different result. A foreign lender may be more willing to work with a business from its' own country or a U.S. company that doing business in its' home country. This is a natural assumption but it is not a guarantee that if you go to a foreign bank with a proposal that your company with do business in that bank's home country that you will be approved for a loan. Your proposal will still have to make economic sense for all involved.

As with any business endeavor, do your due diligence when attempting to get a foreign business loan. If something sounds to good to be true, it probably is.  
Also be leery of any lender or broker who promises to get you the loan amount after you send a "fee" of some kind, without having reviewed your loan proposal.  It is best to drop all communications and seek funding elsewhere if this should happen.

Fill out the short form here to begin the process of exploring your funding options foreign business loan.
---
Get the free report "Six Common Mistakes Made By People When Applying For A Business Loan" when you subscribe to the free BM$ Success Newsletter and keep up with the latest funding opportunities for your business!
Click here to return to International Business Loans

Click to leave Foreign Business Loans and return to Business-Money-Source.com homepage.

Fill out the short form here to begin the application process for an international business loan.
You may want to visit this New Zealand business lender to learn more about foreign lending practices.