Equipment Loans and Short Term Financing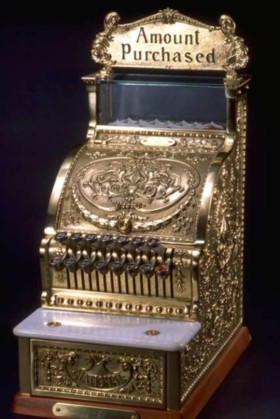 At some point in your business operations you may need access to equipment loans. There may be occasions when you will want to purchase instead of leasing. This situation may occur if a tax advantage warrants it. There may be other reasons to purchase equipment also. If your business requires modification of a piece of equipment for experimental work or some other specialized reason, you will need to get an equipment loan to make the purchase. In the case of a vehicle, you may not want to be restricted by the mileage limitations that are placed in the contracts of some leases. There may be other lease limitations that you will not be subject to if you owned the equipment. Then of course, there is the pride of ownership when your desire to say, "that is mine!" is more important to you than any monetary gains from equipment leasing.
Whatever rationale fuels your decision to get an equipment loan; there are many private lenders and several government agencies that facilitate equipment loans. Many of the private lenders offering leasing and other short term financing will also offer equipment loans. Three of the various government agencies that offer some form of assistance in purchasing business equipment are the Small Business Administration, Department of Agriculture and the Department of Transportation.
---
---
Short-Term Lending Program (STLP)
To help small businesses gain access to the financing they need to participate in transportation-related contracts, the Office of Small and Disadvantaged Businesses Utilization (OSDBU) Financial Assistance Division manages the Short-Term Lending Program (STLP). STLP provides certified Disadvantaged Business Enterprises (DBE) and other certified small businesses short-term working capital financing at competitive interest rates for Department of Transportation (DOT) or DOT funded contracts and subcontracts.

How It Works: Funds are to be used to meet the short-term costs of performing the contract(s) being financed. Lines of credit are managed by OSDBU through cooperative agreements between DOT and Participating Lenders. Both the Participating Lender and DOT make the final loan approval. The interest rate of the loan is a variable rate tied to the Wall Street Journal Prime Interest Rate. The line of credit covers a one-year period. The applicant can request a renewal (up to five years), as long as they remain eligible.
Applicant submits an application fee of $150 to the Participating Lender along with a complete application. Loan processing and servicing is performed by the Participating Lenders.
The funds are borrowed and advanced to the borrower against each invoice of the contract(s) being financed – up to 85 percent of the invoice total. The Project Owner or Prime Contractor pays each invoice directly to the Participating Lenders (otherwise referred to as "assignment of funds" with a two-party check, addressed to the Lender and the Borrower. The borrower re-pays the Principle and Interest, and the bank releases the balance to the borrower. Prohibited Use of Funds: The loan guarantee may not be used for:
Contract mobilization
Equipment loans or other long term uses
Refinancing of existing debt
Payment of taxes
Distribution to investors or stock holders
General Program Requirements
Who Can Apply: All applicants must meet the STLP eligibility requirements to be considered for a line of credit guaranteed by USDOT. The eligibility requirements are designed to ensure that all recipients of DOT financial assistance are currently performing on a USDOT federally assisted transportation-related contract. All businesses that are considered for financing under the DOT/OSDBU loan program must fit all the requirements:
1. Certified as a Disadvantaged Business Enterprise (DBE) by an agency applying DOT certification guidelines (49 CFR, Part 23 & 26) or by the Small Business Administration in one of the following categories:
8(a) Business Development Program
Small Disadvantaged Business (SDB)
Service Disabled Veteran-Owned Business (SDVOB)
HUBZone
2. The business must already have been awarded a DOT federally funded, in whole or in part, transportation-related contract, i.e., maintenance, rehabilitation, restructuring, improvement, or revitalization of any local, state, or federal mode of transportation.
3. The business should have an established track record – this is not for start up companies.
4. The business is current on all federal and state taxes. Loan Terms
The term is a line of credit used for short-term working capital needs, specifically the carrying of accounts receivables generated by transportation-related contracts and subcontracts. The maximum loan amount is $750,000. To learn more about this program go to the Dept. of Transportation website.
(note: a new window will open)
---
Sign up for the BM$ Success Newsletter and keep up with the latest funding opportunities for your business!
Apply For Equipment Financing with Business Money Source.

Return to Equipment Financing page.

Leave Equipment Loans and return to Business-Money-Source.com homepage.