A Business Cash Advance Can Be A Viable Funding Source.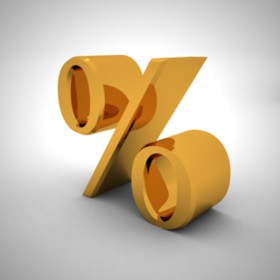 A Business cash advance, also called a merchant cash advance, has qualification criteria like any other business funding instrument. The type of financing is directly targeted to small and mid-size businesses who are customer service intensive; where a high percentage of sales which will be paid for with credit cards. Below is a partial list of businesses that often use and benefit from this type of working capital.
Automotive Repair Shops
Bars
Coffee Shops
Dry Cleaners
Florists
Hair Salons
Hardware Stores
Hotel and Motels
Jewelry Stores
Liquor and Beer Stores
Nail Salons
Restaurants
---
Apply for a business cash advance here by filling out this one page application.

The businesses listed above and similar ones are approved about 80% of the time when they meet the financing criteria. Other types of businesses are considered to be higher risk and you may have more difficulty finding a funding source. Also, you will have to pay a higher retrieval rate for higher risk businesses. Some of these businesses are:
Adult Entertainment
Construction Companies
Escort Services
Furniture Stores
Gentlemen's Clubs
Travel Agencies
---
These and similar businesses may be approved for funding only 50% of the time or less.
If you are a business owner with few options for obtaining working capital and you have to have an infusion of cash, a merchant cash advance may be your answer.
One Major Advantage For Credit Card Receivable Financing
The retrieval (payback) amount fluctuates with your daily credit card volume. You are not locked into a fixed payment amount each month. If you experience a slow month, the amount of the advance that you replace will reflect your revenue drop.

---
Some Benefits Of A Merchant Account Cash Advance
Approval is quick, within 24 –48 hours

You can get the cash usually within 7 – 10 business days

Liberal advance amounts of $5,000 - $500,000

Can be used on a continuing basis if needed

No late fees due to daily retrieval of payback money

No collateral. This kind of transaction is based on future credit card sales
Low documentation
You can use a business cash advance for many purposes, as long as you go into the transaction with your eyes wide open, fully understanding the cost of this kind of business money.
---
An Example Of A Business Cash Advance Situation
You are a restaurant owner who has averaged $20,000/month in credit card volume over the past six months. You could probably qualify for an advance of $20,000 - $30,000. A $20,000 monthly volume would average $667 per day in credit card revenue. If the funding source withheld 15% per day or around $100 per day plus the factor rate, you would replace the advanced funds in about 200 days, a little more than 6 months. The time would vary depending upon your daily credit card sales volume and the amount of the factor rate for your particular deal. Naturally, on days where you made less, your retrieval would be less. For instance, on the days that you only received $500.00 credit card revenue, the retrieval would be $75.00. If you had a really great Friday night and your sales soared to $2200 in credit card volume, then $330 of that revenue plus the factor rate would go towards repaying the business cash advance. 
Get the free report "Six Common Mistakes Made By People When Applying For A Business Loan" when you subscribe to the FREE BM$ Success Newsletter and keep up with the latest funding opportunities for your business! 

Apply for a merchant cash advance here by filling out this one page application.

Click here to return to Working Capital.

Click here to leave Business Cash Advance Criteria and return to Business-Money-Source homepage.