Sign Up For The Free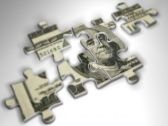 Put the pieces of the business money puzzle together and improve your chances of getting the business loan that you need! 
Learn how by getting the free Business Money Source newsletter!
Sign up now in time to receive the next issue of BM$ Success Newsletter and receive the free report, free report, "Six Common Mistakes People Make When Applying For A Business Loan", valued at $20 (or priceless if it helps you get the business money you are seeking)! 

Similar online subscriptions cost between $30 and $100 per year. BM$ Success Newsletter only costs you the 2 minutes to submit your first name and email address.

Privacy Policy

Click here to exit the BM$ Success newsletter sign up page and return to Business Money Source homepage.


Questions:
(804) 396-3040
Fax: (804) 781-4971
email: info@business-money-source.com
Twitter:@bizmoneysource
Facebook.com/businessmoneysourcellc
Related Directory Link: So Much.com