Stop Banging Your Head Against The Bank's Brick Wall And Get The Business Money That You Need Now!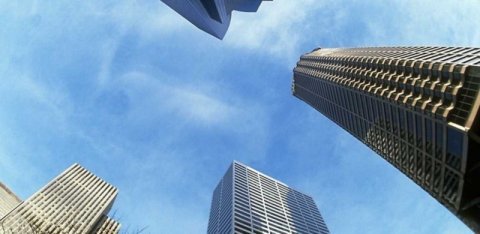 Business Money Source works with business owners and managers who are seeking various forms of business financing by connecting them with efficient and ethical funding sources via this website.
BMS is dedicated to assisting you in acquiring asset based financing, bridge loans, business cash advances, business financing, commercial loans, commercial truck financing, construction loans, equipment financing, equipment leasing, hard money loans, international business loans, large project loans, medical accounts receivables, merchant accounts, purchase order financing, small business loans, working capital and many other kind of business funding that you may require.
"This is a great website! I will be spending sometime here. Already bookmarked it! Thank you Jim!" -- Dana L.(CA)
Who Benefits From Our Service
The owner or manager of almost any private business or organization seeking financing can benefit from using the funding sources on this website. Fill out the short Initial Loan Request Form below to begin the conversation on your funding needs.
Business Money Source will work with you to arrange the type of business funding in the amount and terms that makes economic sense for you. Our goal is to not only help you acquire the business money that you need now but also build a continuing relationship with you that will be instrumental to your future business success.
Why should you use this website?

There are hundreds, perhaps thousands of financial websites offering all types of business funding. The majority of these sites are usually one of two extremes:
The first kind of website is so massive that you are overwhelmed by the number of options and offers. You can spend hours or even days trying to sort through all the information. After all the time spent, you are still unsure of which offer is best you.
The second type is a brochure type with a few pages and a telephone number to contact a sales representative. There are few, if any, options offered on this type of website.
Business-Money-Source.com fills the void between these two extremes. You will find this to be a straight forward website that is easy to navigate. Here, you will also find the right mixture of small business loans, commercial loans, working capital, hard money loans and business services that you will need on a regular basis as your business grows and prospers.
Fill out the short form here to begin the process to acquire the business money that you are seeking: Initial Inquiry Business Loans Form.
Get the free report "Six Common Mistakes Made By People When Applying For A Business Loan" when you subscribe to the FREE BM$ Success Newsletter and keep up with the latest funding opportunities for your business! Just fill in your email address here: 

The Business Money Blog keeps you up-to-date with all the changes and latest additions to the Business Money Source.com website. Subscribe here.
Common types of business financing will help you decide which kind of business money is best for you.
Church loans are available in various forms to renovate, expand or construct your church.
What are a commercial loans? What you need to know about these loans
What are your options for truck financing for your business fleet?
Debt restructure to save small businesses from bankruptcy and give the opportunity for corporate turnaround
Equipment financing and leasing methods that you can use to acquire your business equipment.
Helpful information on how to get working capital for your business
Hard assets based loans are available for short term loans
International Business Loans are available for doing business overseas
Mega Loans Criteria From $5 million to $500 Million
Merchant Accounts are essential to your business revenue. Learn what your options are
Short term financing is a popular type of business money
Short term business loans criteria for new short term loan program for existing businesses
Small business loans for special situations are programs that offer business loans for women, minority business loans, veterans business loans and loans for the disabled.
Exciting new unsecured business loans and bridge loans program for existing small businesses
Need working capital? Find ways here to get the funds you need.
This is a list of business money application forms and the links to them.
Business financing form to submit initial loan inquiries
The Business Money Referral Program allows you to work at home and earn extra money.
Business services that support your business and save you money
Build Web Pages And Make Your Business Competitive Online
Business-Money-Source.com About Us information
Contact us with comments, questions, or concerns about business money funding.
Disclaimer that describes Business-Money-Source.com as an informational website.
Mission statement for Business-Money-Source.com
Sign up and keep abreast of funding opportunities for your business
Privacy Policy for Business-Money-Source.com