Greetings Valued Colleague:



Here is your latest issue of "Biz Money Now!" – the companion newsletter to the Business-Money-Source website.
This Month's Featured Business Financial Product: Business Lines-Of-Credit And Business Credit Cards
Volume 12 Issue 1----------------------------June, 2022
Observe COVID 19 Precautions!
Practice social distancing, wash hands and face frequently, get vaccinated as soon as possible and always wear a mask where required.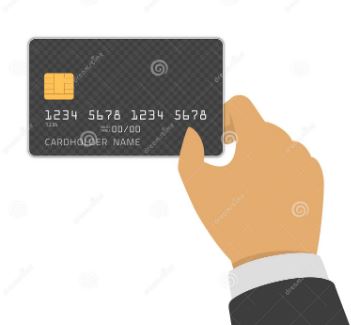 ---
How Do You Protect Your Business In The Current Volatile Economy?
Sometimes it feels like the world has gone mad! It seems like everyday there is another tragic event. The Pandemic along with the resulting disruption in the supply chain and Russia's war against Ukraine have caused additional stress in the global business community and in local small businesses as well.

Economic experts who make predictions about the future economy are often wrong as many times as they are right. So what is a business owner like you to do over the next two quarters of 2022? The best practice is to plan ahead now; to make sure that you have sufficient working capital to keep your business solvent and profitable, should the economic condition deteriorate further.
What Are Some Things That You Can Do To Position Your Business For A Financial Downturn?
Planning ahead means not waiting until you are desperate for capital before finding out what business funding may be available to you. Investigate your funding options now while there is still time.

Let's take a snapshot of two possible business funding options that could possibly carry you through the tough times.

Business Line-of-Credit (BLOC)

A BLOC is a revenue-based loan. Depending on your type of business, your monthly revenue, your credit score and number of locations, you can get a business-line-credit from $5,000 - $750,000! You will need to show an annual business of $200,000 ($16,667/month). You can use a business-line-of-credit with minimum draws of $5,000 at your discretion.

Business Credit Card

A business credit card is similar to a line-of-credit. In fact it is used basically the same way as a BLOC. The difference is in the underwriting criteria. More emphasis is placed on your personal credit score. You must have a minimum credit score of 680. You only need to show a minimum taxable business income of $50,000/yr for the past 2 years. Once approved, you can use the Business Credit Card as needed for your business.

Availability: The two funding options are available to businesses licensed and operating in the 50 states and District of Columbia of the United States.

Want To Learn More?

Click on the "I Need Business Funding" link below and fill out the short secure form to begin the conversation to get business money:



I_Need_Business_Funding

---
Note: Due to the dynamic nature of the business finance industry and the current volatile economic situation of the U.S. economy, the loan programs described in this document may change or be discontinued without notice.
---
What Are Our Clients Saying?
"If you need a business loan, Jim is the man to see, good service." J.B.

------------------------------------------------------------

"Jim with Business Money Source was incredible in helping me find funding for my business, especially with the challenges faced due to Covid and my unique financial situation. In spite of said challenges, he was still able to help me acquire funding to get started. I look forward to continuing to work with him as business progresses. ~KCT"

------------------------------------------------------------

"Jim is very responsive to any contact you make. Just email him and he's there for you." M.O.
---
This Month's Business Survival Tip:
Term Loans (USA Only)
Term Loan:
​- $50,000 to $300,000
- 3 To 7 year terms
- 4.99% to 14.99% interest range
Some benefits of a Term Loan:
- Funding in 7-15 business days
- Fixed monthly payment
- Full liquidity Immediately
- No minimum length of time in business
- No upfront fees
What You Will Need To Apply For Term Loan:
-680+ Personal Credit scores in all 3 bureaus
-More recent personal tax return showing $50,000 annual income or more taxable income
What if your credit score is less than 680?
Do you have a business partner, spouse or friend with a credit score of 680 or higher who can co-sign for you? If you do, then you may still get funded!
Click the link below and fill out the short secure form to apply for a term loan:
TermLoan_BCC_Cognito_Form
---
Questions Or Comments On Other Business Financing
Go to the Business Money Source website and fill out the contact form with any questions or comments that you may have:

ConUsPage2

Your information will not be shared or traded with any other business or private entity.
---
More Links To Get Started In Funding Your Business Or Project
For other business loans:
Know Someone Who Is Seeking A Business Loan Or Real Estate Financing?
To register as a Referrer and refer a business loan request:
---
Let us know what topics you would like to see covered in Biz Money Now! newsletter.
Back Issues for Biz Money Now!
---

Please feel free to contact me by the methods listed below, with any questions that you may have about the various loan programs offered by Business Money Source, LLC.

I look forward to assisting you or your clients in acquiring the business financing that you seeking.

Sincerely,


ConUsPage2
Jim Bullock, Managing Member

Business Money Source, LLC

jim@business-money-source.com

(804) 396-3040

Fax: (804) 781-4971

Twitter: bizmoneysource

Facebook.com/businessmoneysourcellc

www.pinterest.com/bizmoneysource/boards/
---
Friends of Business Money Source
Additional resources to enhance your business and your lifestyle:

-----------------------------------------------------------

Capricorn City

The Hangout For Writers and Storytellers

Do you have a story to tell? Like to write poetry? Do you enjoy or would like to review music, movies, or television shows?

Interested in getting your works published? www.capricorncity.com is the perfect place to get your work seen by readers around the world.

Please feel free to contact James Bullock at jabfas@gmail.com if you have a desire to let the world discover you.

---------------------------------------------------------------

Advertise Your Business in Biz Money Now!
You as a subscriber are invited to give your business free online exposure. Free advertising just for the asking! Just send a brief description of your business and the products or service you offer. State whether you are local to a specific region or a national or international company. We will place your info in the next issue of Biz Money Now! Don't forget your contact info or to spell check your ad!

Send your ad info to: info@business-money-source.com Any Questions:

Let us know what topics you would like to see covered in BM$ Success Newsletter.

Be sure to check business money news page daily on business-money-source.com for updates. Also friend us on Facebook and follow us on Twitter!

Until next month!

Sincerely,

Jim Bullock

Business Money Source, LLC

P.O. Box 16096

Richmond, VA 23222

(804) 396-3040

"Your One Stop Online Business Information Source" www.business-money-source.com

Twitter: @bizmoneysource

Facebook: https://www.facebook.com/BusinessMoneySourceLLC

Disclaimer: The content contained in the Biz Money Now! newsletter is provided for informational purposes only. It is incumbent upon the user of the information to seek appropriate financial and/or legal counsel before entering into any financial transaction. Business-Money-Source, LLC nor its' principals are in no way liable for your financial transactions. See the "Disclaimer" and "Terms of Use and Privacy Policy" pages on the Business Money Source website for further explanation.