Hi:



Here is your latest issue of BM$ Success Newsletter – the companion newsletter to the "Business-Money-Source" website.
Merry Christmas & Happy New Year!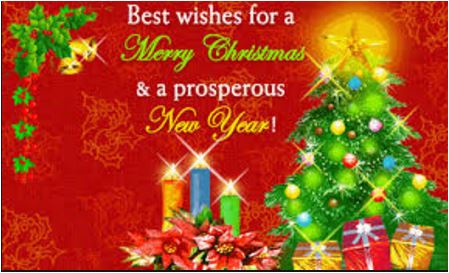 Dear Clients & Associates:
Thank you for your business and help making 2016 a successful year for Business Money Source!

Please see below brief descriptions of five hot lending programs that you or your clients can take advantage of today and get the business funding that you need.
Commercial Truck Financing
Need to purchase or lease one truck or expand your fleet? Whether you are a business owner or an over-the-road owner/operator, Business Money Source has a trucking financing solution that makes sense to your business.

This program can also provide financing for truck repairs. Major engine and transmission overhauls will cost $20,000 or more. Don't lose business because of a broken truck.

This truck financing program is available in USA only. Canadian inquiries will be considered on a case-by-case basis. Go to this link for more information and to get started: http://tinyurl.com/BMSTF335
Hard Assets Based Loans (USA Only)
New Lending Program: "Hard Assets" loans available now! Use your personal or business assets to collateralize a short-term loan from $1,000-$10 million for any purpose! Go to link to get started: http://tinyurl.com/HABL2115
Hard Money Loans For Commercial Real Estate
Get a $1 – $5 million loan for your business or commercial real estate property. This short-term 12-month financing is available in USA only.

This is an ideal loan program for an existing business or commercial property owner to get access to a large amount of cash quickly, in order to capitalize on a business opportunity with a quick turnaround or one that can be converted to long-term financing at the end of the 12-month term.

Loan description and underwriting criteria is a follows:

1. $1-5 Million Loan Amount

2. Must be in the United States

3. Preferably real estate based property

4. Up to 80% LTV (Loan-to-Value)

5. 10-11% interest rate

6. Payments are interest only

7. 12-month-term that is renewable (Must be in good standing)

8. 7 points (Points can be rolled into loan amount)

9. These loans are full/personal recourse.

10. Close in 30-days or less.

ACT NOW! This particular lender has an infusion of $30 million for these loans so the funds won't last very long. Fill out the short page form here to get started: http://tinyurl.com/BMSHMF2310
Working Capital For Your Existing "Cash & Carry" Business! (USA Only)
Working Capital available for auto repair shops, barber shops, dentists, florists, hair & nail salons, manufacturers, medical clinics, restaurants, rental stores & many other "cash & carry" businesses. Get from $10,000 to $1 million for inventory, commercial construction, equipment purchase or leasing, expansion, inventory, marketing, payroll, real estate purchase or refinance or for any other reason that makes financial sense.

Begin here with an easy application process for a short-term business loan or a business-line-of-credit (BLOC). Click on link: http://tinyurl.com/BMSSTBF322 to access the one-page secure online loan application form. Apply today and receive the working capital that you need in 5 –10 business days or less.
Get Up To $2 million In Short Term Working Capital Secured By Real Estate!
Are you a merchant, shopkeeper, retailer or other businessperson with stable monthly revenue but having your cash flow eroded by multiple Merchant Cash Advance payments or other business debts? If you or your business owns real estate property then you may be able to get a short-term loan of $50,000 to $2,000,000. This lending program is available in U.S.A. only. Get your business growing again. Start now, fill out this short secure form here to get the business money that you need: http://tinyurl.com/BMSBF2110
---
Click on the link below and fill out the "contact us" form to let Business Money Source know your business funding needs.

Also don't forget to request the free report "Six Common Mistakes People Make When Applying For Business Loans".
---
Please feel free to contact me by the methods listed below, with any questions that you may have about the various loan programs offered by Business Money Source, LLC.

I look forward to assisting you or your clients in acquiring the business financing that you seeking.

Happy Holiday Season,


Jim Bullock, Managing Member

Business Money Source, LLC

jim@business-money-source.com

(804) 396-3040

Fax: (804) 781-4971

Twitter: bizmoneysource

Facebook.com/businessmoneysourcellc
---
"Your One Stop Online Business Information Source" www.business-money-source.com

Disclaimer: The content contained in the BM$ Success Newsletter is provided for informational purposes only. It is incumbent upon the user of the information to seek appropriate financial and/or legal counsel before entering into any financial transaction. Business-Money-Source, LLC nor its' principals are in no way liable for your financial transactions. See the "Disclaimer" and "Terms of Use and Privacy Policy" pages on the Business Money Source website for further explanation.