Hi,



Here is your latest issue of BM$ Success Newsletter – the companion newsletter to the "Business-Money-Source" website.
This Month's Featured Business Financial Product:
Volume 10 Issue 6------------------------------------------ November, 2020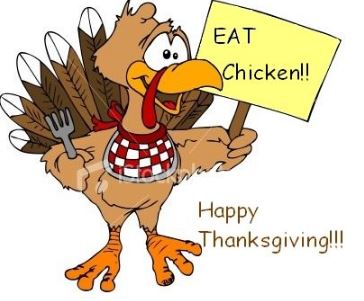 Observe COVID 19 Precautions!
Practice social distancing, wash hands and face frequently, limit to groups of 10 or less and wear a mask in public.
---
These are uncertain times and business lenders are adjusting their loan programs on what seems like a weekly and sometimes daily basis!

Here are four recently updated programs for various kinds of business funding. The programs are available only for businesses and properties located in the United States.
---
Commercial Real Estate Construction Loan
One Commercial Real Estate Lender associated with Business Money Source has restarted its commercial construction loan program in the United States only. The loan amount range is from $10 to $75 million for ground-up construction or rehabilitation of existing properties.

To learn more about the Construction Loan Program:



CRE_Loan_Form
---
75% Loan-To-Value Commercial Property Loans
$500,000 - $5,000,000 Loan amount

Hotels/Motels – Franchised only – Purchase or Refinance - No construction

Gas Stations – Branded only – Purchase or Refinance

R.V. Parks – Good quality only - Purchase or Refinance

Multi-Use (Office/Retail/Warehouse) – Purchase or Refinance

To learn more about the 75% Loan-To-Value Program:



CRE_Loan_Form
---
$5 Million - $13 Million Other Commercial Property Loans
These loans are for car/truck/motorcycle/boat dealerships & repair shops, light industrial, heavy industrial – factory & manufacturing, funeral homes, charter schools, daycare centers, commercial assisted living facilities, restaurant bars (new or newly renovated) and other commercial properties.

4.65% and up fixed interest rate

Minimum FICO score 625

15 to 30 day possible closing after all the application documents are submitted.

To learn more about loans for commercial properties:



CRE_Loan_Form
---
This Month's Business Survival Tip:
Unsecured Short-Term Bank Loan and Lines-of-Credit
This program was first introduced in the October issue. The loan amounts have since been increased.

1) Length of time in business (minimum 18 months)

2) Personal credit score (minimum 601)

3) Average monthly cash and credit card revenue (minimum $16,667,000/month - $200,000/year)

4) Business must have one or more physical "brick & mortar" location(s)

5) Business owner has a mortgage or owns home (not owning home does not disqualify from getting a loan but my affect the kind of loan available).

The business owner can have a maximum of 2 outstanding merchant cash advances. The maximum loan amount at the time of this writing is $250,000 for a single business location and $400,000 for multiple locations.

If you would like to learn more about this hot new program to save or grow your business, please go to this link and fill out the short secure application. You could be days away from getting the business money that you need.

To learn more about unsecured bank loans & lines-of-credit:



STBizLoanFrm

Questions Or Comments On Other Business Financing
Go to the Business Money Source website and fill out the contact form with any questions or comments that you may have: ConUsPage2
Your information will not be shared or traded with any other business or private entity.
---
More Links To Get Started In Funding Your Business Or Project
For other business loans:

For corporate turnaround and debt restructuring for your business:
Know Someone Who Is Seeking A Business Loan Or Real Estate Financing?
To register as a Referrer and refer a business loan request:
---
Let us know what topics you would like to see covered in BM$ Success Newsletter.
Back Issues for BM$ Success Newsletter
---

Please feel free to contact me by the methods listed below, with any questions that you may have about the various loan programs offered by Business Money Source, LLC.

I look forward to assisting you or your clients in acquiring the business financing that you seeking.

Sincerely,


ConUsPage2
Jim Bullock, Managing Member

Business Money Source, LLC

jim@business-money-source.com

(804) 396-3040

Fax: (804) 781-4971

Twitter: bizmoneysource

Facebook.com/businessmoneysourcellc

www.pinterest.com/bizmoneysource/boards/
---
Friends of Business Money Source
Additional resources to enhance your business and your lifestyle:

-----------------------------------------------------------

Capricorn City

The Hangout For Writers and StoryTellersDo you have a story to tell? Like to write poetry? Do you enjoy or would like to review music, movies, or television shows?

Interested in getting your works published? www.capricorncity.com is the perfect place to get your work seen by readers around the world.

Please feel free to contact James Bullock at jabfas@gmail.com if you have a desire to let the world discover you.

---------------------------------------------------------------

Advertise Your Business in BM$ Success
You as a subscriber are invited to give your business free online exposure. Free advertising just for the asking! Just send a brief description of your business and the products or service you offer. State whether you are local to a specific region or a national or international company. We will place your info in the next issue of BM$ Success. Don't forget your contact info or to spell check your ad!

Send your ad info to: info@business-money-source.comAny Questions:

Let us know what topics you would like to see covered in BM$ Success Newsletter.

Be sure to check business money news page daily on business-money-source.com for updates. Also friend us on Facebook and follow us on Twitter!

Until next month!

Sincerely,

Jim Bullock

Business Money Source, LLCP.O. Box 16096Richmond, VA 23222

(804) 396-3040

"Your One Stop Online Business Information Source"www.business-money-source.com

Twitter: @bizmoneysource

Facebook: https://www.facebook.com/BusinessMoneySourceLLC

Disclaimer: The content contained in the BM$ Success Newsletter is provided for informational purposes only. It is incumbent upon the user of the information to seek appropriate financial and/or legal counsel before entering into any financial transaction. Business-Money-Source, LLC nor its' principals are in no way liable for your financial transactions. See the "Disclaimer" and "Terms of Use and Privacy Policy" pages on the Business Money Source website for further explanation.