Hi,



Here is your latest issue of BM$ Success Newsletter – the companion newsletter to the "Business-Money-Source" website.
This Month's Featured Business Financial Product:
Volume 10 Issue 1------------------------------------------ February, 2020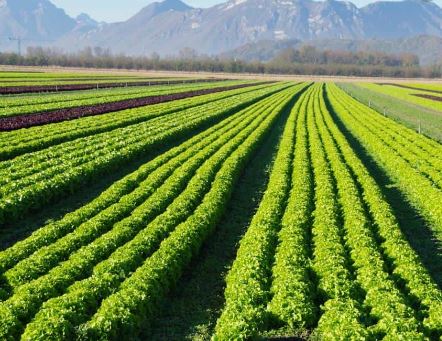 Farming Is A Tough Business!
Farmers, like you, take huge financial risks each and every growing season. You have to contend with unpredictable weather made worse by the increasing effects of climate change. Drought, floods, abnormal high and low temperatures, severe storms and wild fires are all occurring more frequently and with increasing intensity.

Fluctuating market prices can destroy your profit margin even after a successful growing season! Trade war politics have complicated farmers' problems even more!
What Is The Main Problem With Getting A Farm Loan?
Conventional lenders are reluctant to make farm loans due to these many problems encountered in the farming business. The result is that many smaller farms go bankrupt or go out of business completely each year when money to operate runs out.
Good News For Farmers: Business Money Source Can Help You!
There is good news and financial relief for farmers throughout the U.S! Business Money Source is now working with a nationwide lender who is actively looking for farmers who need loans. This program is available for farms located in the United States only!

Start now and get the farm loan that you need today! Save your farm, save your family's inheritance, save your dreams!

Go to the link below and fill out the short secure Initial Business Financing Inquiry Form to get started. Be sure to click the "farm loan" button in the form!

Click on this link to begin the application for a Farm Loan: BizFinFrmT2
This Month's Business Survival Tip
Equipment And Commercial Truck Financing
Do you need to purchase equipment or vehicles for your business in 2020? Whether you are a business owner or an over-the-road trucking owner/operator, Business Money Source has a financing solution that makes sense for your business.

Business Money Source will help you get the equipment financing or leasing for your business, whether it is office equipment, laptop computers, heavy construction machinery or any items needed for your company operations. Go to this link to apply for equipment financing: equipfinform

Questions Or Comments On Other Business Financing
Go to the Business Money Source website and fill out the contact form with any questions or comments that you may have: ConUsPage2
---

Your information will not be shared or traded with any other business or private entity.
Please Use The Following Links To Get Started In Funding Your Business Or Project
For business and personal lines-of-credit:

For other business loans:

For corporate turnaround and debt restructuring for your business:

To register as a Referrer and refer a business loan request:
---
Let us know what topics you would like to see covered in BM$ Success Newsletter.
Back Issues for BM$ Success Newsletter
---

Please feel free to contact me by the methods listed below, with any questions that you may have about the various loan programs offered by Business Money Source, LLC.

I look forward to assisting you or your clients in acquiring the business financing that you seeking.

Sincerely,


ConUsPage2
Jim Bullock, Managing Member

Business Money Source, LLC

jim@business-money-source.com

(804) 396-3040

Fax: (804) 781-4971

Twitter: bizmoneysource

Facebook.com/businessmoneysourcellc

www.pinterest.com/bizmoneysource/boards/
---
Friends of Business Money Source
Additional resources to enhance your business and your lifestyle:

---------------------------------------------------------------

AfroCityTours

Provides inspirational, informational and business oriented tours and workshops, highlighting attributes of the African Diaspora.

Our services offer fresh perspectives and engage clients for learning, cultural enjoyment and to influence a better world. www.afrocitytours.com Email:afrocitytours@gmail.com

---------------------------------------------------------------

Capricorn City - The Hangout For Writers and StoryTellers

Do you have a story to tell? Like to write poetry? Do you enjoy or would like to review music, movies, or television shows?

Interested in getting your works published? www.capricorncity.com is the perfect place to get your work seen by readers around the world.

Please feel free to contact James Bullock at jabfas@gmail.com if you have a desire to let the world discover you.

---------------------------------------------------------------

Financial Wellness Workshop Webinar – Family And Friends Mastermind Group

Personal Financial Education and Wealth Building

To get your copy of "7 Principles – Turn Your Salary Into Millions" Click on the link below:

www.smartdecisions.info/e-book-seminar

Contact Judith McCaskill Robinson (831) 444-5478 or www.smartdecisions.info

Community Volunteer since October, 2014

---------------------------------------------------------------

Just Rydin' Magazine -I am just rydin'

A comprehensive online magazine dedicated to the pleasures and safety in motorcycle riding

Sponsor of community service events to educate children in the safe operation of bicycles & mopeds.

Contact Marie Cammock Payne for advertising and subscription opportunities: mjcammo@yahoo.com

---------------------------------------------------------------

Professional Web Design

At HRichNetworks, LLC We offer professional, custom, high quality web design services. All of our websites are custom designed to meet every client's needs and requirements.

From complex dynamic web applications to simple professional business websites, we do it all at an affordable price.

Senior citizen technology classes offered to individuals and groups at both assisted and independent living facilities.

Call us today for a FREE no obligation quote - 804.447.4312

www.hrichnetworks.com P. O. Box 74083 N Chesterfield, VA 23236

---------------------------------------------------------------

International Wealth Success Newsletter Subscription

Go to: http://www.iwsmoney.com/iwsnewsletter.htm

Contact: Ty Hicks at 1-516-766-5850, Fax: 1-516-766-5919International Wealth Success, Inc. 24 Canterbury Rd., Rockville Centre, NY 11570

---------------------------------------------------------------TDMillerEnterprises

"A personal finance and credit restoration consulting company".

Contact Tom at 804-385-6678 or email: tdmillerenterprises@aol.com or www.creditudeserve.com for free initial 15-minute consultation.

---------------------------------------------------------------

Vickie's Art - Step Into My World And Enjoy The Scenery

Specializing in water color paintings on a variety of canvases, including murals and stage play backdrops

Visit our galleries to view samples at www.vickiesart.com

Add a piece of Vickie's timeless art to your collection. vickielb312@gmail.com

---------------------------------------------------------------

Advertise Your Business in BM$ Success
You as a subscriber are invited to give your business free online exposure. Free advertising just for the asking! Just send a brief description of your business and the products or service you offer. State whether you are local to a specific region or a national or international company. We will place your info in the next issue of BM$ Success. Don't forget your contact info or to spell check your ad!

Send your ad info to: info@business-money-source.comAny Questions:

Let us know what topics you would like to see covered in BM$ Success Newsletter.

Be sure to check business money news page daily on business-money-source.com for updates. Also friend us on Facebook and follow us on Twitter!

Until next month!

Sincerely,

Jim Bullock

Business Money Source, LLCP.O. Box 16096Richmond, VA 23222

(804) 396-3040

"Your One Stop Online Business Information Source"www.business-money-source.com

Twitter: @bizmoneysourcehttps://www.facebook.com/BusinessMoneySourceLLC

Disclaimer: The content contained in the BM$ Success Newsletter is provided for informational purposes only. It is incumbent upon the user of the information to seek appropriate financial and/or legal counsel before entering into any financial transaction. Business-Money-Source, LLC nor its' principals are in no way liable for your financial transactions. See the "Disclaimer" and "Terms of Use and Privacy Policy" pages on the Business Money Source website for further explanation.