Mega Loans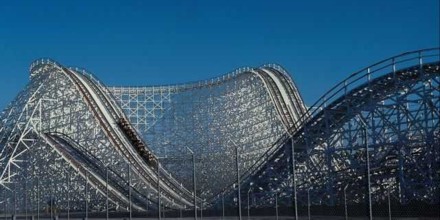 Mega loans is a term that is somewhat dated in today's financial world. This term was originally used to describe multi-million dollar project loans in an era when commercial loans of this magnitude were exceptional. This is not the case in today's global economy, where private residential loans often exceed the million-dollar mark.
Today, large project loans of $10 million and up will fit this category.
Some Typical Uses of Mega Loans
There are many uses for large project loans such as:
Apartment complexes

Large office buildings

Manufacturing

Marinas

Racetracks

Resorts

Theatrical and film productions

Theme parks and golf courses
---
Patience And Persistence Required Is For Large Project Loans
A multi-million dollar project will require several private and/or business entities working together in order to bring such a large undertaking to a successful conclusion. These projects, by the nature of their complexity, usually take 3 to 6 months or more of planning and negotiations before execution of the project.

---
A Common Problem With Large Loans
There is a downside to large loan projects of which lenders are all too familiar. Often a "dreamer" without the personal financial wherewithal to seriously pursue such an ambitious undertaking will present a large loan proposal.

Feasibility studies, licensing, negotiating zoning regulations, legal and government fees, standby letters-of-credit and other due diligence costs can eat up thousands or hundred of thousands of dollars before the first shovel of dirt is moved. Therefore, lenders will carefully check the backgrounds of all principal parties. They will not want to deal with you or your project if you are revealed to be, what is known in Texas terminology as someone who is, "all hat and no cattle!"
---
Get the free report "Six Common Mistakes Made By People When Applying For A Business Loan" when you subscribe to the free BM$ Success Newsletter below:
Begin the funding process by filling out the short one page form here.

Go to International Business Loans


Click to leave Mega Loans and return to Business-Money-Source.com homepage.