Mega Loans Criteria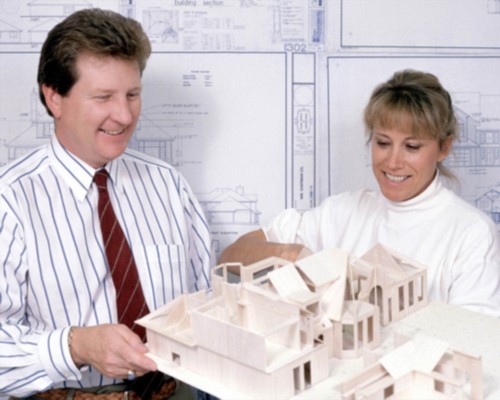 Business Money Source is in contact with several international funding sources that make mega loans (large project loans) from $5 to $500 million.  You need to know the underwriting criteria for mega loans in order to qualify your business or project for this kind of funding. 

Where Are These Loans Available?
The funding sources determine in which regions of the world they are willing to make loans and invest in.  The target regions are subjected to the influences of the economic and political circumstances and therefore a loan program currently available may be discontinued without notice.

At the present time, there are loans for the following areas: Africa, Europe, North America, Central and South America, and other locations that are friendly to the United States.
Funding is available for many kinds of large projects including, but not limited to the following: 
· Asset Based Loans
· Construction/Developments
· Corporate Acquisition and Expansion Financing
· Green Business Financing (bio mass plants, bio-diesel,           clean water, recycling, reforestation projects,                       waste-to-energy and wind farms, etc.)
· Hard Money for Real Estate Projects
· Joint Ventures
· In-ground Assets – Mining (precious metals and minerals)
· Manufacturing Expansion and Operations
· Motion Picture Funding
· Oil, Gas and Renewable Energy
· Real Estate Development Projects
What Kinds of Commercial Real Estate Can Satisfy The Mega Loan Criteria?
---
Almost any viable, legitimate business can be considered for commercial real estate financing in the particular global regions where financing is allowed by lenders/investors.
Here are some examples of the kinds of commercial real estate that can be considered for financing:
Apartment complexes – Adult & Nursing Care Facilities – Condo Conversions and Townhouses – Factories – Hotels and Motels – Hospitals – Industrial Complexes & Warehouses – Golf Courses – Marinas – Manufacturing Plants – Medical & Dental Office Buildings- Mixed-Used Buildings – Office Buildings – Parking Decks – Residential Development Projects – Resorts – Retail – Senior Housing - Shopping Centers – Strip Malls – Sports Arenas & Stadiums, Theme Parks & Resorts – Transportation (airplanes, boats, buses, trains, trucks)  – and any other project that makes sound economic sense. 
Begin the conversation to acquire the financing you are seeking by filling out the short Mega Loans and Large Project Loans Form here.

An Honest Discussion About Applying For A Large Project (Mega Loans)
A Loan Committee of highly qualified financial professions evaluates large Project Loan applications on a case-by-case basis.  The primary objective of these funding source executives is to make superior loans in order to maximize the return on investment (ROI) for their investors.
Business Money Source receives many of these requests from all parts of the world.  Unfortunately, the majority of these requests do not meet the minimum requirements of the lenders/investors.  
Anyone applying for a multi-million dollar loan must show that he/she has experience and expertise in the field that pertains to the loan request.  Also the applicant should realize that his/her personal or business financial statement will be taken into consideration.  Look at it from the lender's point-of-view, if a person does not have some assets or some way to secure the loan, why would that lender be comfortable in handing over $10 million dollars to a person whose net worth is only $50,000?  It just doesn't make good business sense.  
In other words, the providers of large project loans expect the principals of the company who are applying for the loan, to know and understand financing principles.  For example, someone applies for $20 million for a construction loan for a shopping center and the lender tells that person that he will have to pay $10,000 for a feasibility study.  If the applicant balks because he either doesn't have the money or is afraid of being cheated, then the applicant does not understand how financing works and is not ready to play with the "big boys and girls", so to speak.  These unprepared, unqualified applicants are a waste of everyone's time.
Business Money Source will work with you, evaluate your loan proposal and let you know if your project is one that is of interest to our funding sources.  In order to do that, you must first submit some preliminary information. 
Fill out the Mega Loans and Large Projects Form here.
---
Get the free report "Six Common Mistakes Made By People When Applying For A Business Loan" when you subscribe to the FREE BM$ Success Newsletter and keep up with the latest funding opportunities for your business!
Go back to International Business Loans

Return to Business-Money-Source.com homepage.