How Does Interchange Plus Pricing Work?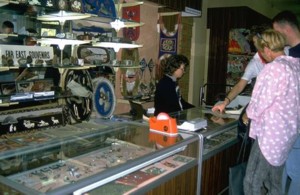 What Is Interchange Plus Pricing?
Interchange plus pricing (also called cost plus) is one method credit card processing fees are set by the three main credit card providers. The markup represents the "plus" in interchange fee plus pricing. This markup is expressed in basis points. A basis point is 1/100th of a percentage point. In other words, 1 percent = 100 basis points. An authorization fee is also added to the markup. An authorization fee is charge to you, the merchant each time you send a transaction to a customer's card issuing bank.

Each time a customer makes a purchase of your product or service and pays with a credit card, you are charged the interchange rate plus a markup fee and an authorization fee. The type of card that your customer uses, credit, debit, business or personal, will impact your account costs.
The way the card is processed and your type of business will also affect your merchant account costs. A card transaction that is swiped through a machine will cost you less than a keyed in transaction. Also you particular business can affect the credit card processing rates you will pay. For example, if you operate an online business or a MO/TO, (mail order/telephone order) business, you will probably pay higher rates than someone who operates a brick and mortar business.
The interchange fee, markup and authorization fee combine to make your merchant discount fee. The merchant discount fee is your cost to process each transaction.
---
The main advantages of Interchange Plus pricing are:
Transparency in pricing, interchange fee plus greatly reduce the opportunities for hidden costs in your credit card processing costs when compared to the tiered model of processing pricing.

The majority of merchants see a minimum savings of 10% in their credit card processing statement when switching from a Tiered Pricing system to an Interchange fee Plus pricing model. A 10% savings is a conservative estimate for most merchants. Even a 10% savings can be a significant boost to your cash flow if you have high credit card volume business.
A merchant credit card service that offers you flat fees with cost plus card processing will provide you with the most economical and most transparent plan for the use of your business money.
---
Get the free report "Six Common Mistakes Made By People When Applying For A Business Loan" when you subscribe to the FREE BM$ Success Newsletter and keep up with the latest funding opportunities for your business!
Click here to Merchant Accounts

Click here to leave Interchange Plus and return to Business-Money-Source homepage.