Business Advertising Using Promotional Products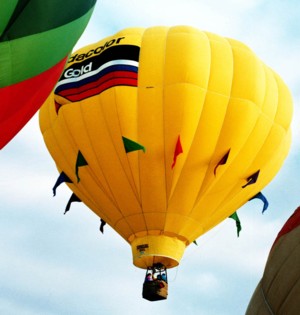 Business advertising is an essential part of your business marketing plan. This is true whether your business is a traditional 'brick and mortar" business or an online e-commerce business. The purpose of all forms of advertising is to get and retain the attention of potential customers long enough for them to give serious consideration to your sales offer.
Different Forms of Business Advertising Can Achieve This Objective
Traditional mass communications advertising such as radio, television and printed copy interrupt your potential customer's life and hope he will pay attention to the commercial. We know that most of us take t.v. commercials as the time to go to the bathroom or get a snack! The main drawbacks of this type of advertising are that it is usually very expensive and the effectiveness is difficult to measure.
The rapid growth of the Internet has accelerated and elevated social media advertising. Social media marketing may be viewed as an electronic version of "word-of-mouth" advertising. In this type of advertising you can use social media such as Twitter, Facebook, LinkedIn, StumbleUpon and many more applications to promote your product or service. The cost to promote your business on this site is next to nothing. It takes a lot of time to build your brand but once it takes off, you may be amazed at the demand. The main drawback is that social media is an information intensive animal. You must constantly feed it new content or you will be overshadowed by the "newest, latest and greatest". 

Advertising specialty products have proven to be effective and will compliment whichever other business advertising methods that you may choose.
---
Why Promotional Products Work
Again, the purpose of your advertising is to get your brand in front as many potential customers as possible for the least amount of cost. There is one advertising medium that works with practically all types of other advertising methods. It is cost effective and depending upon the products you use can keep your brand in front of your customers and prospective customers for weeks or months on end. That business advertising medium is promotional products, sometimes called advertising specialties.

Unlike the brief 30-second radio spot or sales letter that doesn't get opened, a promotional product is a useful durable item with your company name, logo, tag line and contact information imprinted on it. Some of the most common promotional products are calendars, ink pens, ball caps, refrigerator magnets, key chains and about a thousand other products that people use on a daily basis. Every time your customer looks at the calendar, she sees your name and company logo.
---
An Example Of Using Promotional Products Effectively
Marketing experts determined long ago that it takes an average of 7 exposures to your brand before a potential customer pays attention and acts on your offer. Therefore the cost of acquiring each new customer is substantial and the cost is seldom recouped in the first sale. Advertising specialties can help reduce the cost of acquiring that customer by keeping you brand in front of the prospect. For example: the refrigerator magnet that advertises your towing service cost you less than $1.00 and it may remain in plain view for months or years. Whenever each family member opens the refrigerator, they see your company name. When one of the family vehicles breaks down, whom do you think they will call to take them to the repair shop? What about a ball cap or a t-shirt? Although they are most expensive to give away, you are not just sharing your business with one person with wearable items. Wherever that person goes others will see your company and name! You may be able to build a "cool" image around your brand, where people will actually purchase your imprinted clothes, which means they are paying you to advertise your business! That's the best of both worlds and many companies take advantage of the intangible notion of "cool".

Regardless of the type of business that you are in, set aside a portion of your business advertising budget for promotional products. They will not only help build your business, but you will feel a great sense of pride when you see a kid in another city with a backwards ball cap with your company name imprinted on it!
---
Get the free report "Six Common Mistakes Made By People When Applying For A Business Loan" when you subscribe to the free BM$ Success Newsletter and keep up with the latest funding opportunities for your business!
---
Click here to leave business advertising and return to business services.

Click here to leave business advertising and return to business-money-source homepage.
Wrestling fans get the latest updates and action critiques visit Capricorn City!