Airline Schedules: Tips To Save Time and Money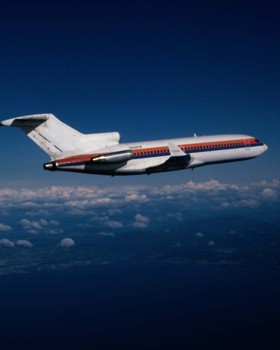 Your airline schedules are a part of general business services that you will need to manage on a regular basis and in a cost effective manner. Your business type will of course be a factor on the frequency of travel. For example, one of your best customers on the other side of the country just called. She is having a problem with the latest Model 100 Widget that you just sold her. It is imperative that you and your application engineer, familiar with the Model 100, get to her factory today for a meeting and evaluation tomorrow. You are carefully watching cash flow so you need to get the best deal possible on the airfare. What are your options?
---
"Brick and Mortar" Travel Agency
You have basically three ways to manage your airline schedules, airline booking, travel agency, and online booking. A travel agency will do the work for you. The cost of an agency's service will add to the cost of your trip. The upside is that allowing an agency to handle your travel planning is one less thing for you to worry about. Should you decide to use an agency, check to see that your agent has CTA (Certified Travel Associate) or CTC (Certified Travel Counselor) credentials. These certifications indicate that person has received professional training. Also a membership in the American Society of Travel Agents provides added insurance that you are receiving quality service.
Airline's Website
You could also go directly to the airline's website and check the flights yourself. Sometimes the airlines may have flights listed that are not listed on other online booking services.
Online Travel Agency
Your third option is to use an online travel agency. There are a number of high quality online booking websites available to your today. These sites will list all the flights to the city that you are traveling to and will often check neighboring cities for the best prices. You can book your flight, hotel and rental car all from the comfort of your home or office. Some people feel more comfortable with using a "brick and mortar" travel agency when they are booking flight, lodging and a rental car. However quality online traveling websites are entirely capable of providing you with excellent service.
---
What To Look For In An Online Travel Website
You want to choose an online booking website that has a national reputation for excellent service. The online booking service should also be one that works with several Fortune 500 companies. Since large corporations are the ones most in need of business travel for many employees, they will only deal with the best online agencies.
Travel When Costs Are Lowest
You can also save on airfare by being flexible when you travel. Late night, early morning and weekend flights will often cost less than weekday travel. Knowledge is your best ally. Get at least a cursory knowledge of the flight costs, airlines that service the area and general hotel costs in the area that you are planning to visit.
---
Sign up for the free BM$ Success Newsletter and keep up with the latest funding opportunities for your business!
Click to leave Airline Schedules and return to Business Services

Click to leave Airline Schedules and return to Business-Money-Source.com homepage.